No closet space? No problem.
Home and lifestyle blogger, Abby Lawson, shares how working with the small spaces you have is key to utilizing storage solutions and can benefit you.
Tip #1: Don't Hoard Your Wardrobe

We're all guilty. Luckily we have a system to help.
Clothes that just hang in your closet can take up a lot room. It's easier to get dressed with less clothes because it's less of a mess. Go through all your clothes that haven't been worn for awhile. Sort through what doesn't fit and what you probably won't wear anymore.
Tip #2: Lists Are Your Friend

Small spaces can still store plenty.
Assign a to-do list for each storage space and create a visual image of what you want the space to look like. Designate how you'd like each section of your closet to be functioning.
Tip #3: Measure Your Closet

Vertical storage is key to small space solutions.
Measure the depths and widths of your shelves, along with the amount of uprights and brackets you'll need. Wall uprights are the base for wall-mounted storage. Brackets are the pieces attached to your shelves and accessories to the wall uprights.
Tip #4: Fix Broken Systems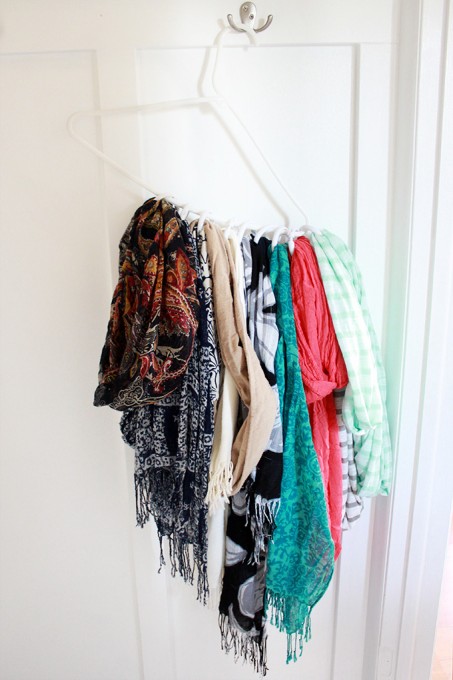 Photo Credit: Just a Girl and Her Blog
Many have experienced a Pinterest fail in their lifetime. You'll probably end up rearranging from the original plan. Create a plan of action. Use trial and error to find the system that works best for you.
Tip #5: Utilize the Entire Space

Create space within space.
Smaller closet space doesn't always mean less room. Adding multi-level storage units can create more room within a small space. A smaller closet will force you to focus on using your space properly.
Read the full article on Abby's website for more home and lifestyle tips.