Designing a cabinet drawer must coordinate with the rest of the furniture's features. This includes interior, exterior, and function to support the overall purpose. Here are the most common styles our customers choose from.
1.) Standard box with standard glide side mounts.
View this post on Instagram
The first thing to think about when designing cabinet drawers is the exterior look. Our most popular drawer front options include solid-wood or plywood to keep the content of your storage items organized while creating a stunning effect for your home.
2.) Maple plywood drawer box with soft close side mounts.
View this post on Instagram
Next step is the interior. The organization of belongings that's stored in this space is important to plan before installation. Small dividers within each drawer are a great way to keep smaller items from cluttering such as pieces of jewelry. Add some velvet fabric onto the jewelry tray for an aesthetically pleasing look.
3.) Dovetailed maple drawer box with soft close under-mounts.
View this post on Instagram
Sliding drawers that slam once they close can damage your furniture and possibly the items within them as well. Our design option of soft close under-mounts is a type of cabinet hardware that's designed to prevent accidental slamming by allowing the drawer to close smoothly and quietly. This is done through a full extension steel slide to create a self-close feature.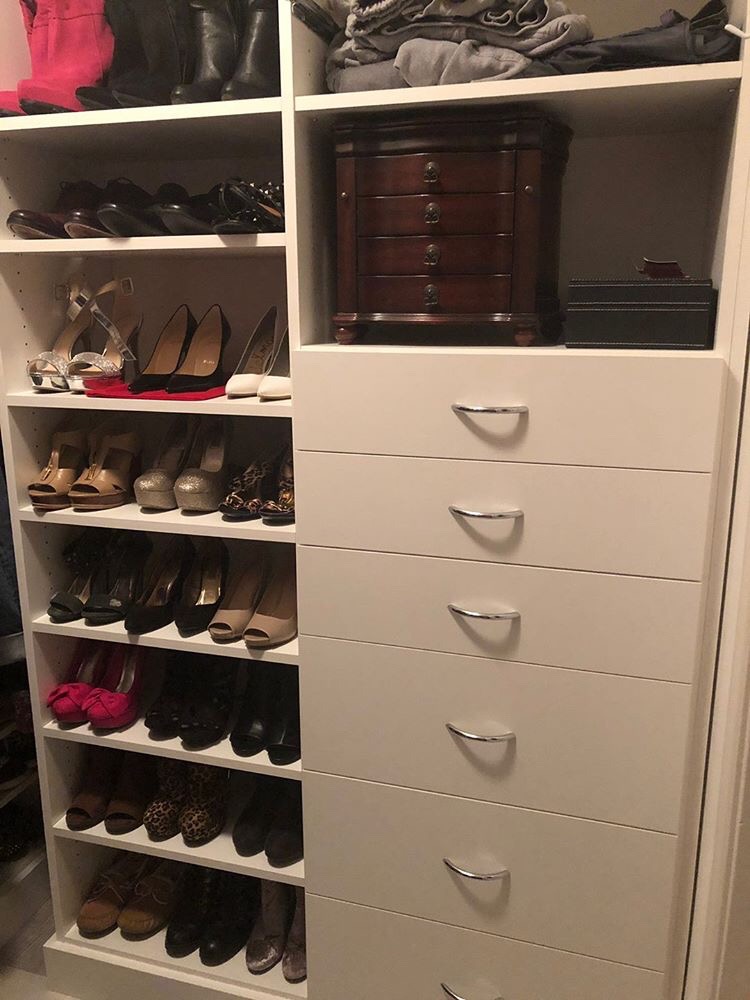 The accessories, hardware, and design options available to create the custom storage system of your dreams are endless with Closet Butler.