Even if you start with an organized garage, it will inevitably fill up. Work gets done here and stuff gets stored here, so it can be tough to keep clean and clutter free. But custom garage cabinet installations combine form and function to make your space feel efficient, clean and comfortable. Here are five quick garage cabinetry organization tips.
1.) Keep traffic in mind.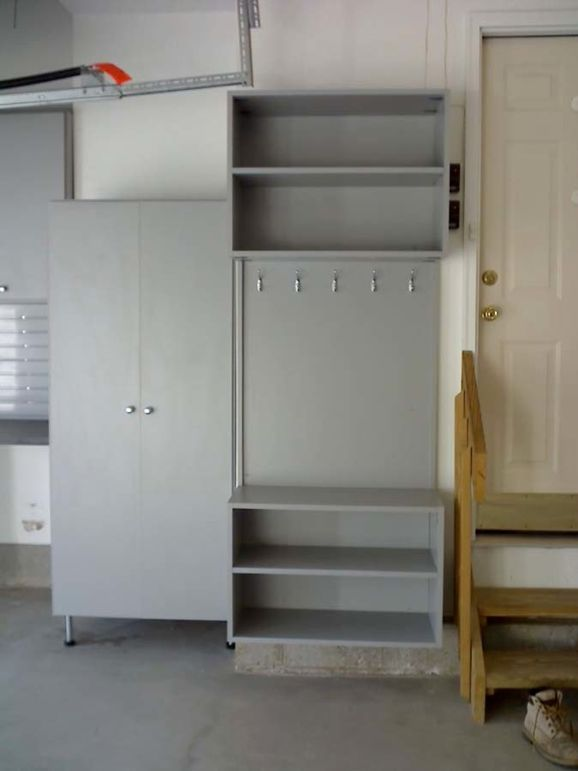 Closet Butler install of gray cabinets on concrete flooring.
Garages are a high-trafficked (no pun intended) entryway to the home and can therefore get cluttered easily. With custom cubbies, cabinets, hooks, and sections, you can keep your family's winter wardrobe, sports equipment and other miscellaneous items organized all year round.
2.) Use simple shelving.
Closet Butler install of almond cabinets and epoxy flooring.
If you have a garage but you don't have enough room to put a roof over your car(s), you need simple cabinets to free up floor space. Put your garage to work for you with basic shelving units designed specifically to meet your needs.
3.) Label everything.
Labeling is life.
The best way to organize cabinets and drawers is to use an effective labeling system. Whether it's built-in labels or duct tape with a sharpie, this method designates a function for each space. This will make it easier to find smaller items, brings a cleaner look to your space, and encourages great organizational habits in general.
4.) Tool organization is key.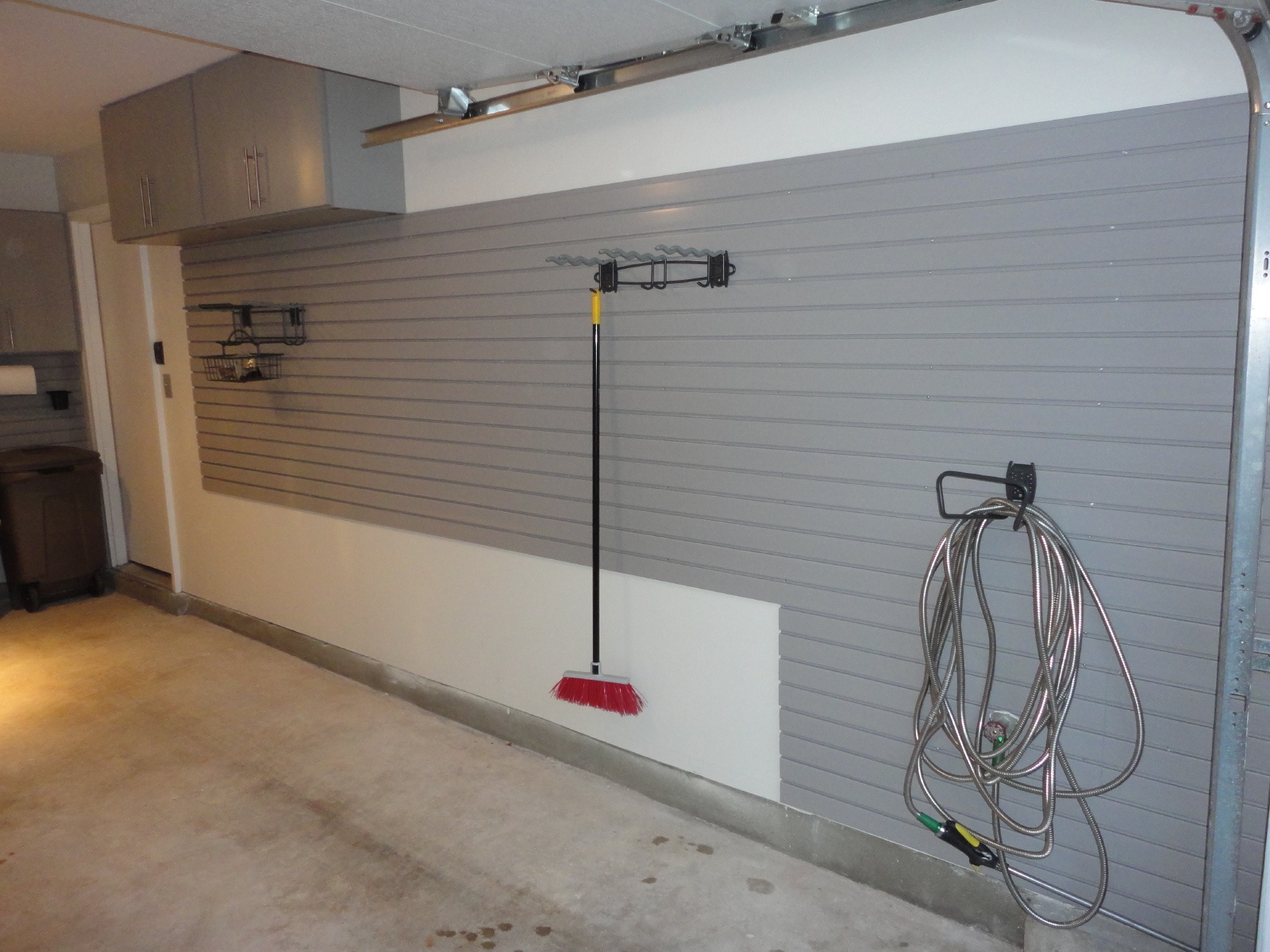 Take care of your tools.
Have magnetic strips installed for smaller tools and you'll eliminate the need to find your cluttered tool box. Use wall mounts for bigger items like brooms, hoses, and shovels. Use closed-shelving for your smaller and less frequently used equipment. If you have some pieces from your vinyl gutters left over, use them as shelving. The shape of the gutters makes them a great place for almost any liquid container. Using old pieces of PVC piping and screwing them into the wall vertically makes them perfect for organizing your longer garden tools.
Bonus tip: Put muffin tins in drawers to separate bolts, nails, nuts, and screws. This is a great way to keep items handy above a work bench.
5.) Use your vertical space.

Ceiling storage is easier than you think.
Vertical space typically goes unnoticed as an option to use for storage. But if you free up furniture from the floor, you have more room for car parking and backyard appliances. A great spot for storage that's underused in most garages is the ceiling. Use brackets to store ladders on the ceiling, or mount wire shelving racks to the joists in your garage to add more shelving space.
Thanks for reading our recommended steps for freeing up the space in your garage.
If you want to start completely fresh, Closet Butler offers New Jersey custom garage storage cabinet installations that will fit any size room.