This week, our client Nancy allowed us to take a few pictures in her home to show off how her Closet Butler closets held up over the years.
Here's what we found, along with her favorite functions in her pantry and multiple walk-ins.
Q: What made you choose Closet Butler?
A: We rebuilt our home about five or six years ago and we wanted to install new closets along with it. I saw an ad for Closet Butler in a Valpak and decided to give their showroom a visit since they're local.
I originally planned to just do the pantry, but it quickly led to our other closets. They came in, measured the spaces, and created designs to fit our needs. Joan was very accommodating which made collaborating on the design super easy.
Q: How many closets have you had installed by Closet Butler?
A: We have seven total closets designed and installed by Closet Butler --- and we've also purchased accessories from them to spruce up other closets that aren't ready to be renovated yet.
Closet in the Entry Way
Instead of walking into the house and throwing backpacks on the floor, everyone has dedicated shelf space to store their things.
First Girl's Bedroom - Two Adjacent Reach-In Closets
On the left: reach in closet featuring a shoe wall with shoe cubes, shoe fences and shelving.
On the right: reach in closet with 3 clothing rods, 4 drawers and shelving.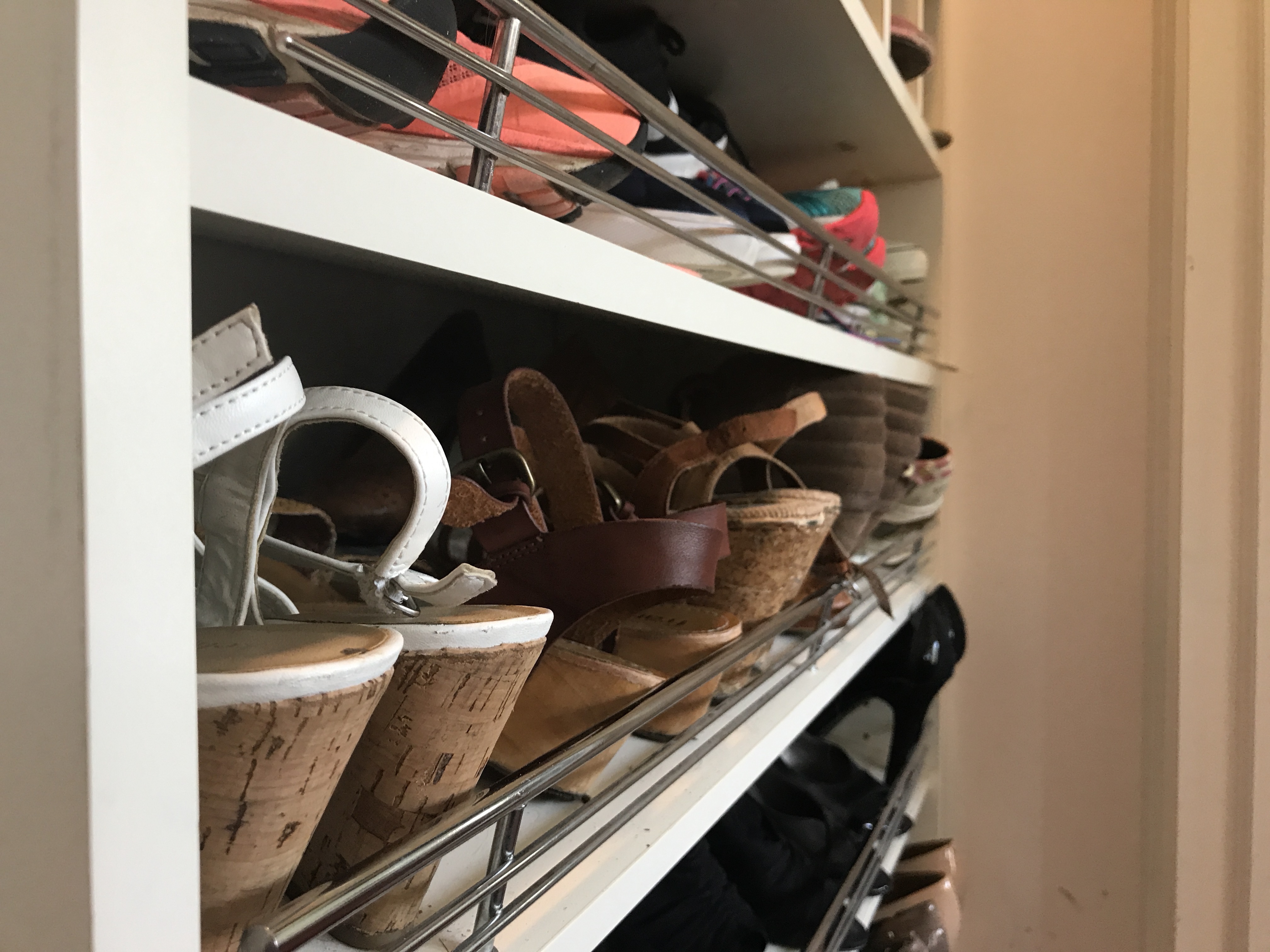 Pictured Above: Shoe fences
Pictued above: Close up of clothing rod and drawers
Second Girl's Bedroom - Walk In
View this post on Instagram
Third Girl's Bedroom - Wide Reach In Closet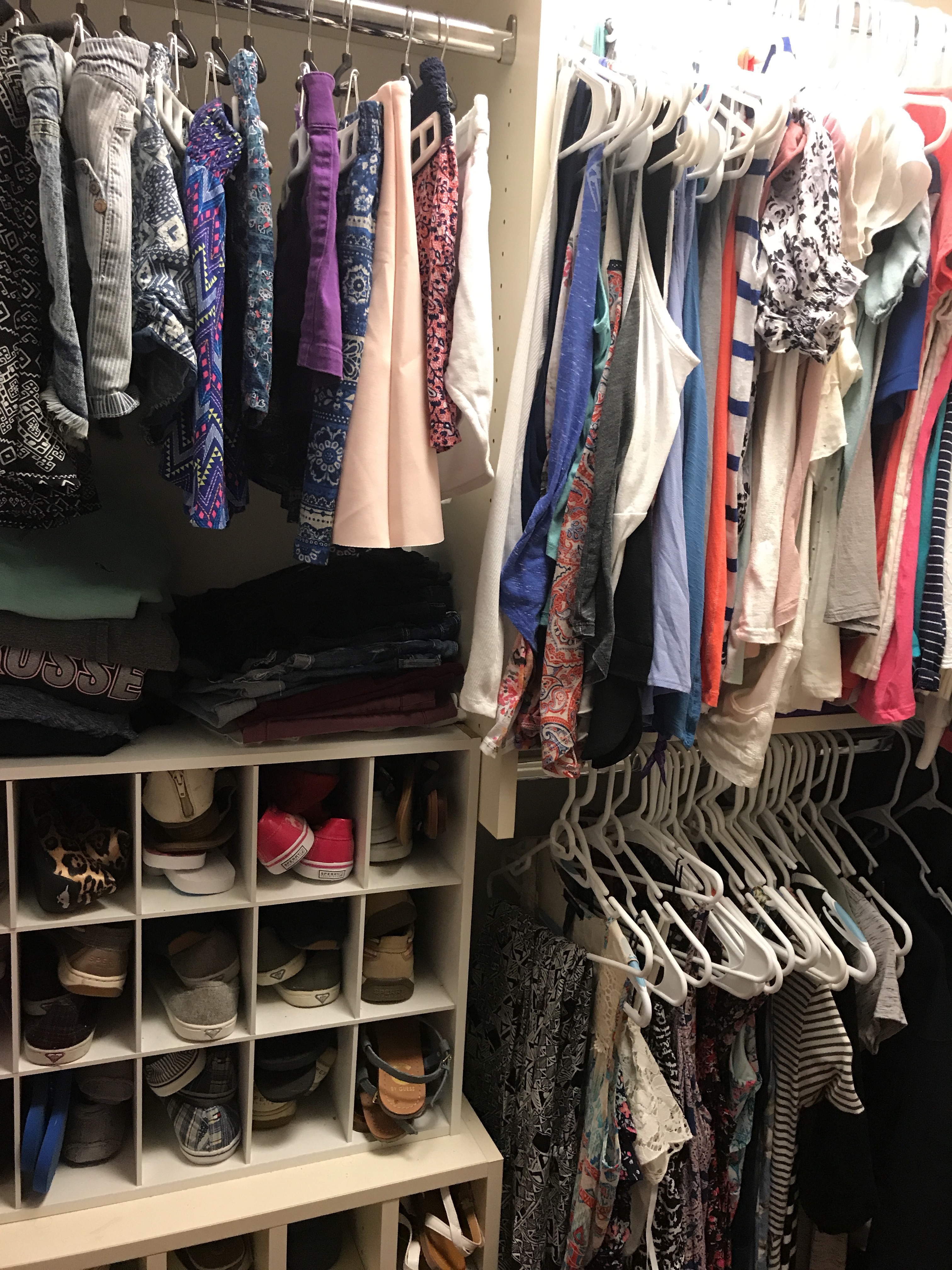 Crafts Closet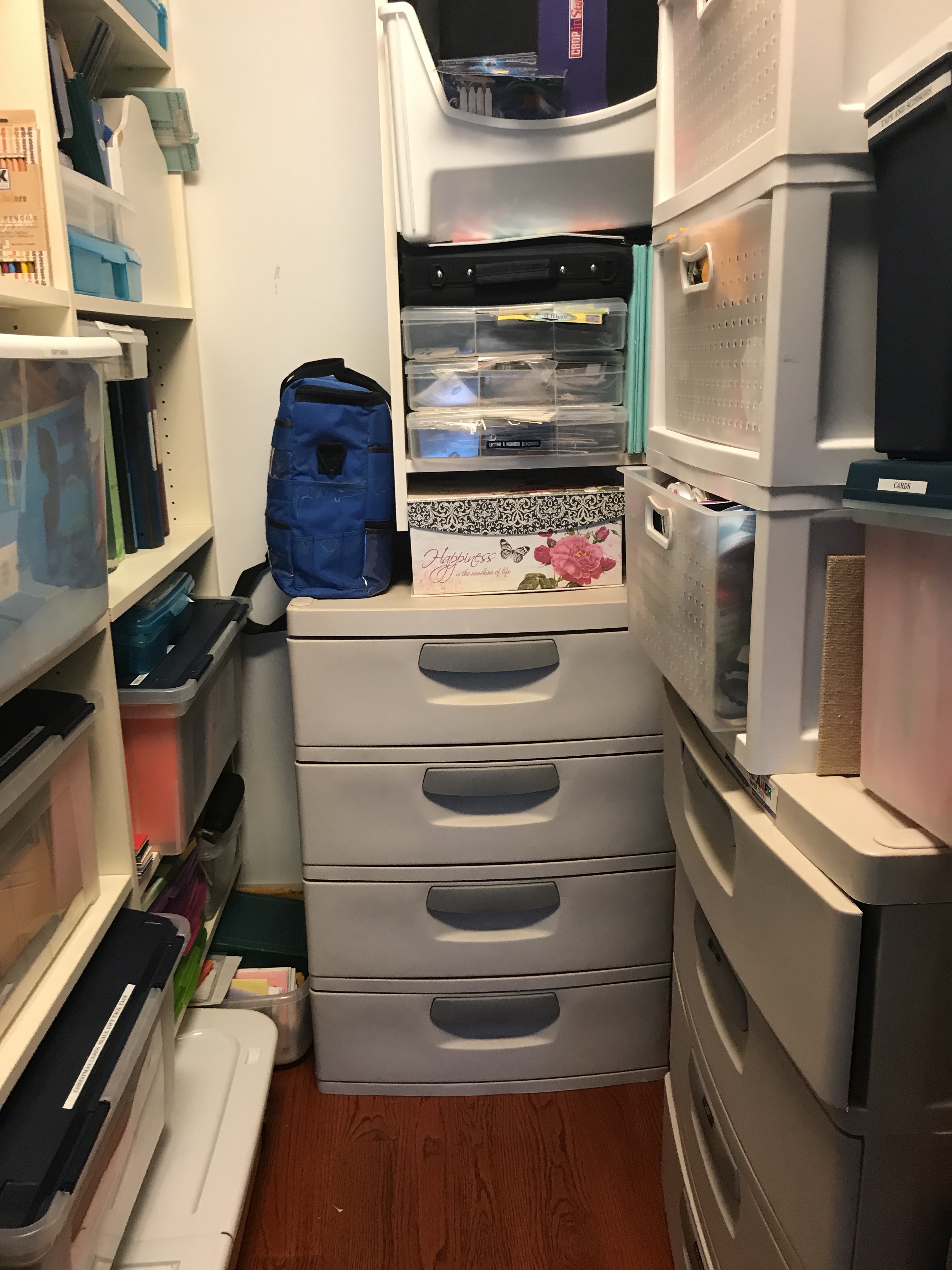 Featuring wall shelving units for crafts & supply storage space.
"Tech" Closet

Storage to keep files, folders and office "tech" organized.
Q: Do you have a favorite part about your closets?
A: There's three: shoe fences, valet poles, and baskets in the pantry.
We used to throw all of our shoes into bins and they were never organized. With our new closets, we can have all shoes neatly on display and always know where they can be found.
Q: Would you recommend Closet Butler to others?
A: Absolutely. The more organized you are, the more efficient your home will become. When everything has a place you don't waste time looking for things because you know exactly where they are.
We used to buy groceries and pile everything in the old pantry. We would unintentionally over-buy and our pantry items would end up going bad. After we had the pantry rebuilt, it forced us to be organized and actually made it easy. Everything has its place and I can easily see what we need to buy just by looking at what racks or shelves are empty. We store the newest items behind the older ones so that those get used up first instead of getting lost and expiring.
Pantry
View this post on Instagram
Shoe Fences - Master Bedroom Closets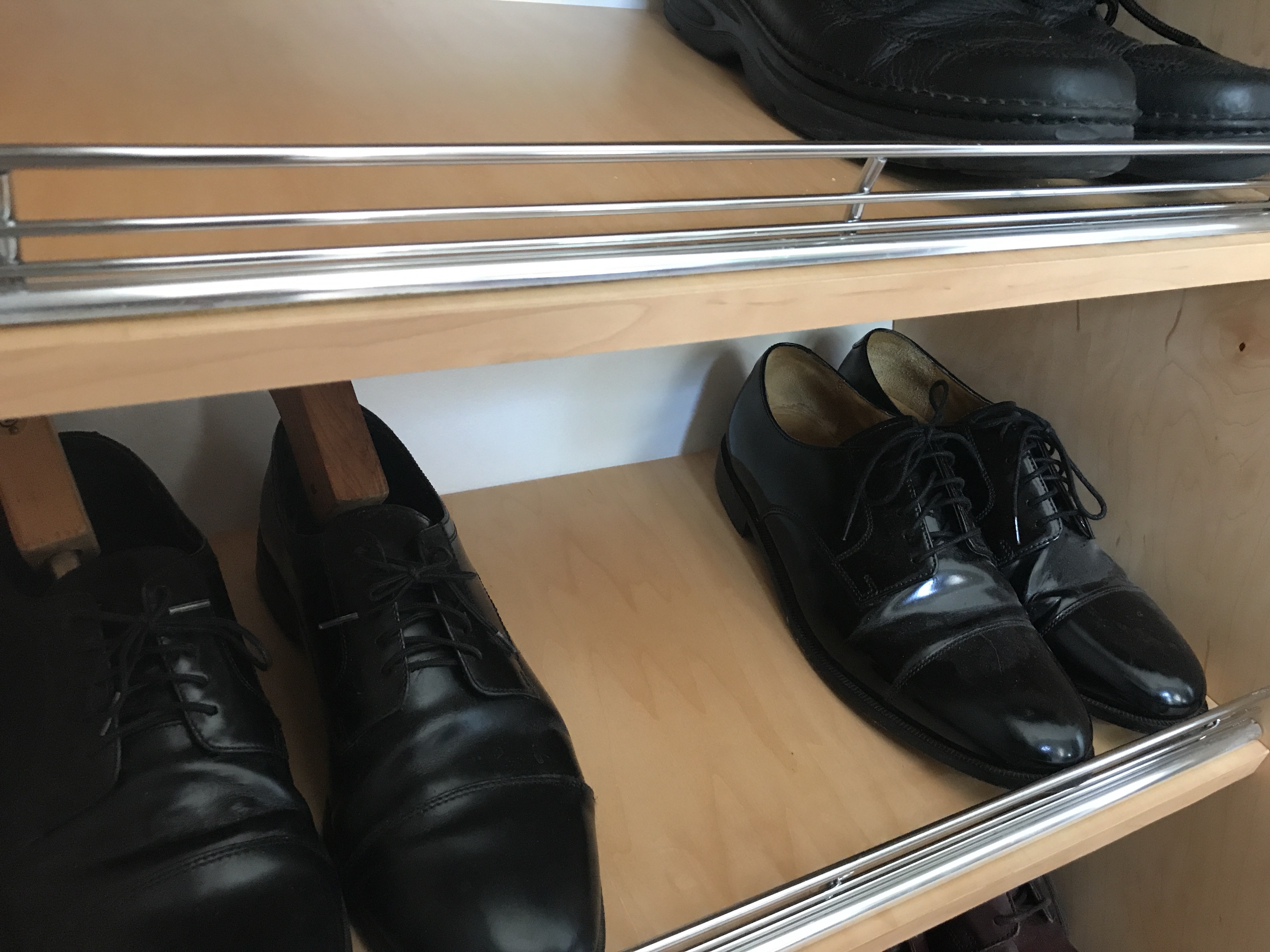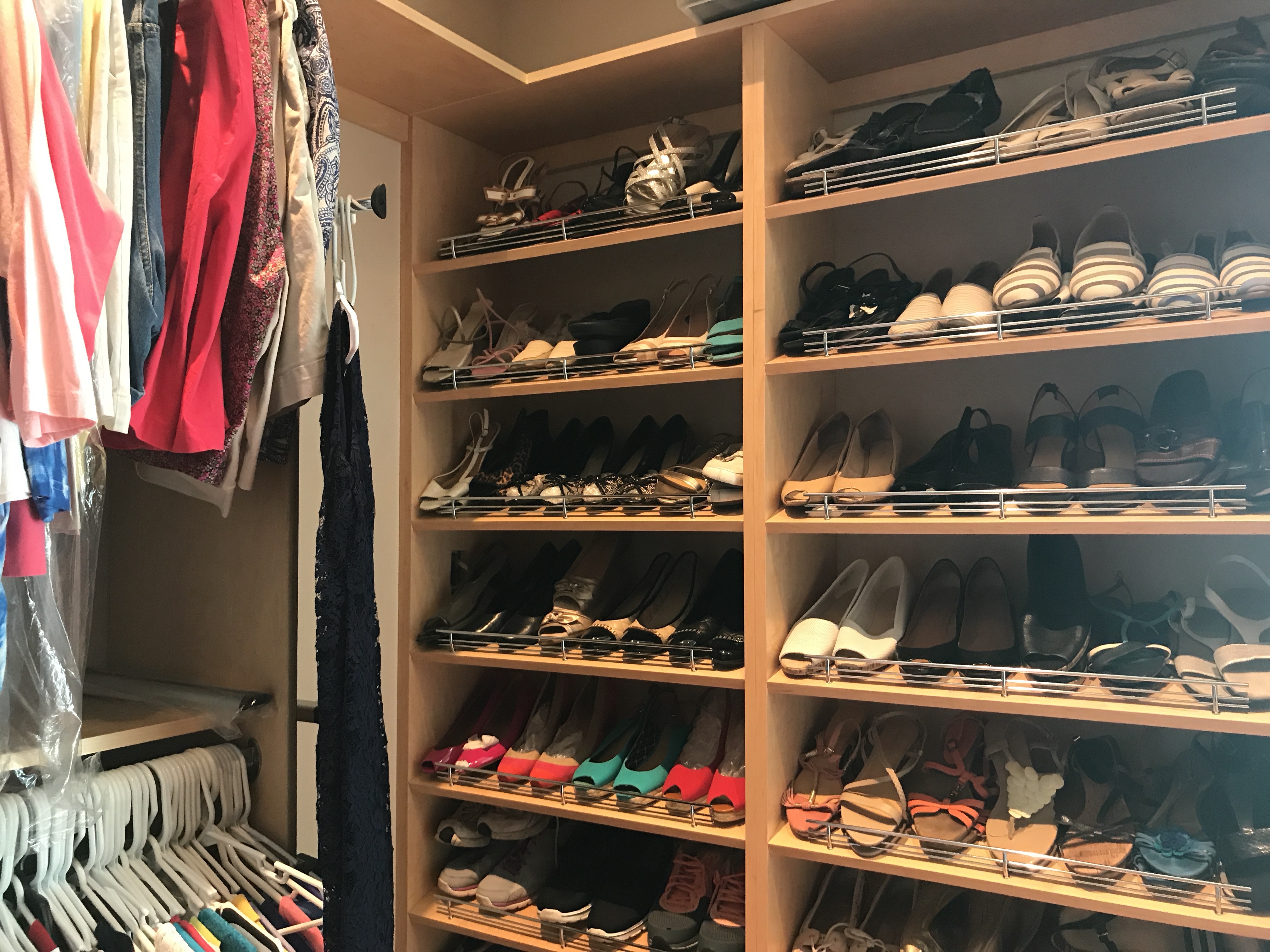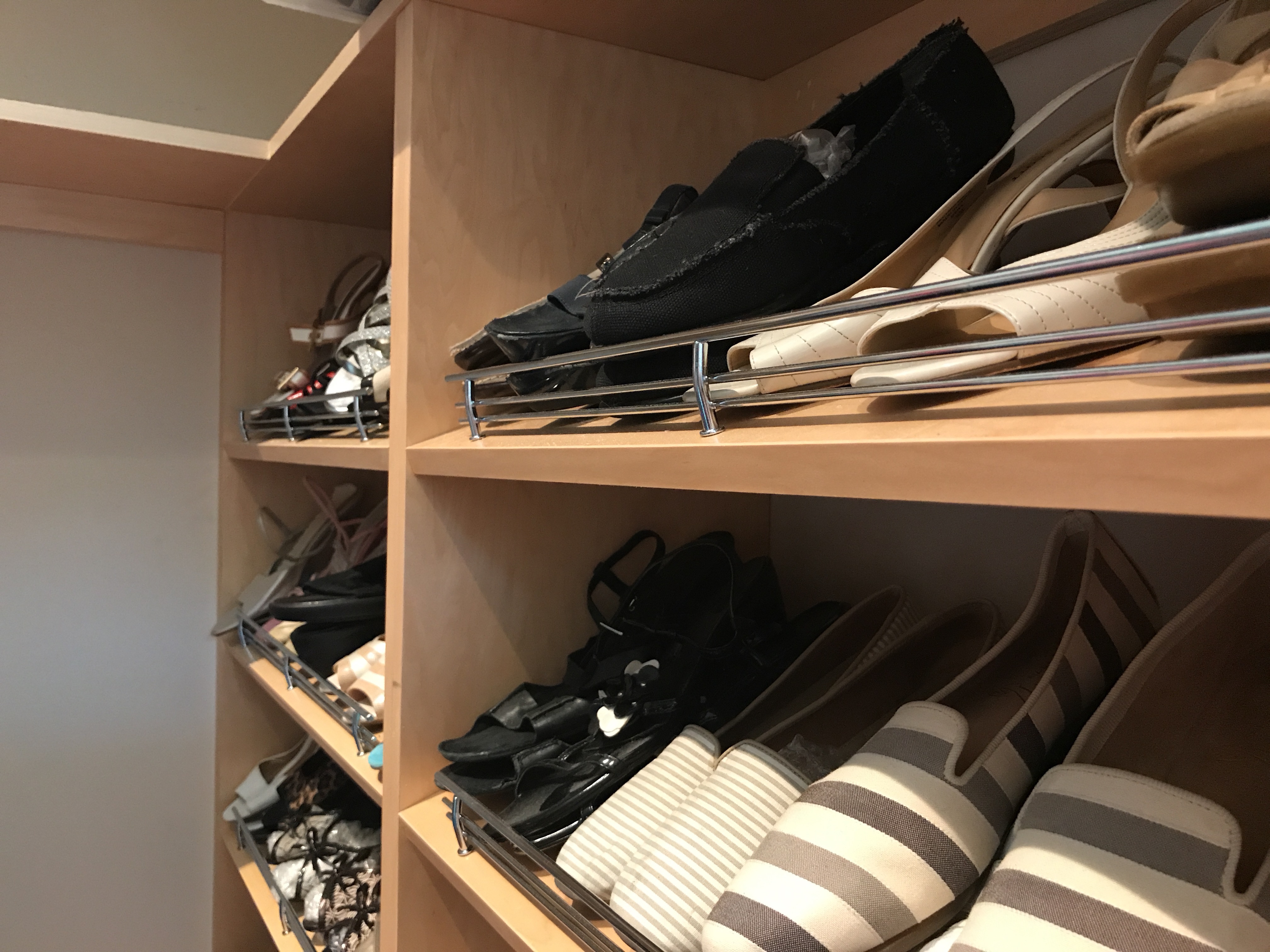 Valet Rod
Valet rods are ideal for airing out dry-cleaning or to have tomorrow's wardrobe set aside.