If you haven't already read Marie Kondo's 2011 book, The Life-Changing Magic of Tidying Up, you should definitely check it out.
It provides tons of practical tips for decluttering your home and your life. And it also talks a lot specifically about closet organization as well.
So here are some of organization guru Marie Kondo's closet tips.
Make sure your closet isn't too full.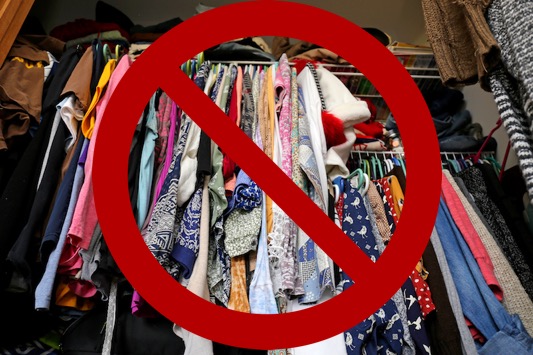 If it's too full, it'll take forever to pick out an outfit in the morning. You'll have trouble physically getting your stuff out. And nobody wants that.
Most people store far too much stuff in their closets. So Kondo recommends folding whatever you can (as opposed to hanging). Hang your coats, suits, jackets, skirts, and dresses; but try to fold the other stuff.
Hang clothes in the same category side by side.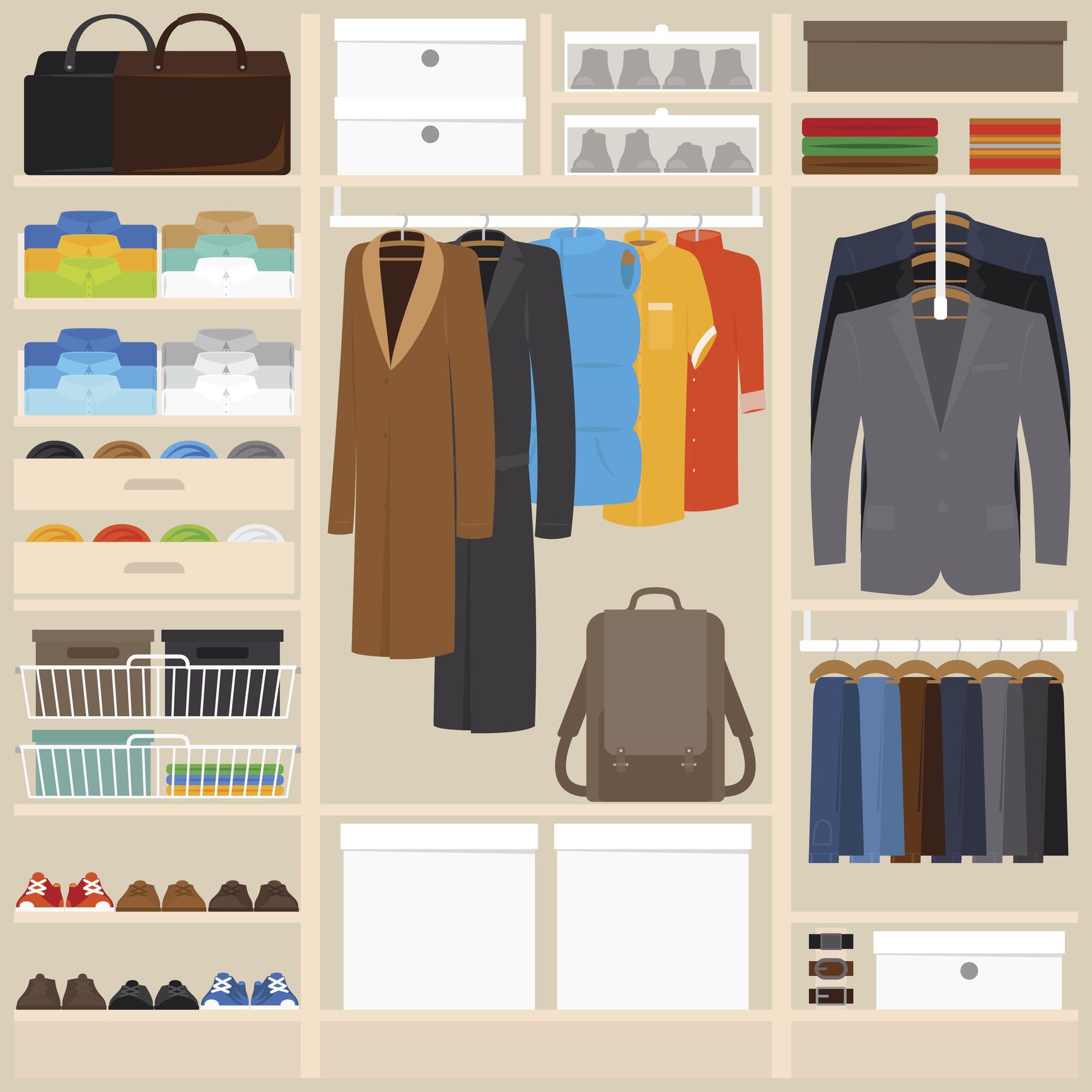 Divide up your closet into a jacket section, a suit section, etc. This makes it much easier to pick from separate categories for an item without the need to go through your whole closet.
Arrange your clothes so they rise to the right.
Hang your heavy items on the left side of the closet and light items on the right. Heavy items would be items with thick materials as well as darker colors. As you move across the space, the garments should be lighter, shorter, and thinner. So put your coats on the far left, followed by dresses, jackets, pants, skirts, and blouses.
Make sure everything slopes up and to the right. Kondo claims that this sloping up and to the right will make your space much more pleasing to the eye, and you'll be more comfortable and relaxed picking out an outfit in the morning.
Store off-season items in a bin high up in your closet or cabinets.
Items that you won't need for several months should be up high and away from eye level. You can always get to them when you need them, but this way you'll have more real estate for the stuff you'll need to grab quickly.
Also, if you use bins for these clothes --- try the drawer style as opposed to the box type.
Don't forget to decorate.
Adorn your closet space with photos, mementos, personal items, and whatever else makes you happy.
This can be a great spot for items that you want to display, but don't necessarily want out in the open in your home.
"Your storage space is your private paradise, so personalize it to the fullest."
- Marie Kondo
Want to talk to our expert interior designers and closet builders to see how you can transform your home?
Schedule a consultation with us today.