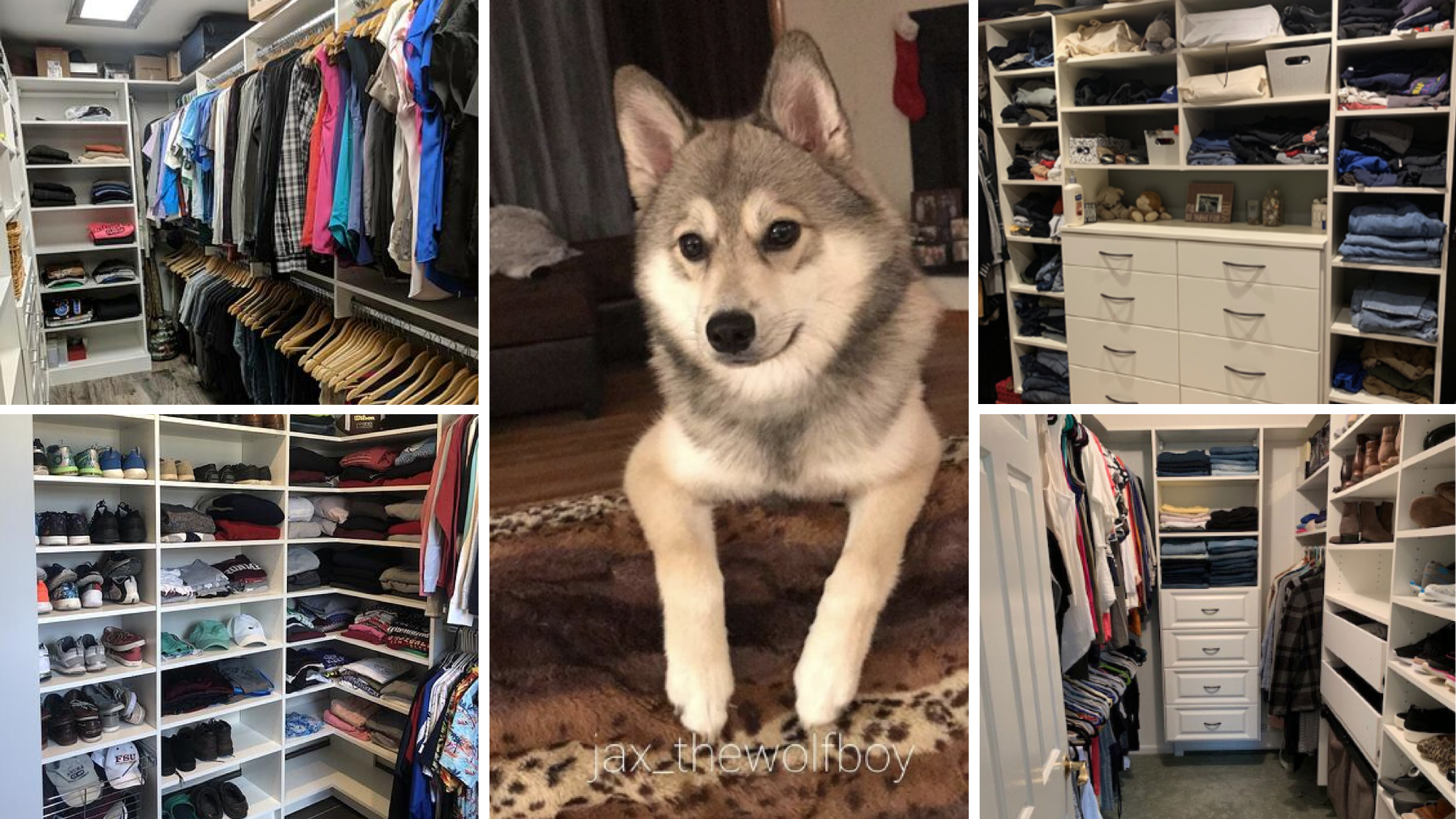 As 2019 comes to a close, we decided to look back by showcasing some of our favorite custom installations of the past year.
In no particular order, here's a few that stood out throughout New Jersey.
We hope you enjoy and get some inspiration for your next project. Click the link on each title to view the posts individually.
1.) Walk-In Closet Makeover in Fair Lawn, NJ.
Jaclyn was referred by a family member who had worked with us in the past. Her space was long and narrow and required a "his and hers" closet system.
We were thrilled to hear that our streamlined process made Jaclyn want to go with us to renovate her space.
Another bonus, our workers had some furry assistants on site to help. (Notice the cat.)
2.) Custom Closet Collaboration in Mahwah, NJ.
Working with an interior designer for a client is always a creative process.
For this project, our team collaborated with Jenneen Ameres of Conquer Your Clutter to create a custom closet. The client wanted help setting up an organization system that would last for many years and serve her family well.
Jenneen and our designer, Joan Nickel worked together on Jenneen's new home in Wyckoff, NJ a few years ago.
3.) A New Family Home in Ramsey, NJ.
This project was for a new home build that needed closet cabinetry.
The client wanted closet organizers for her kids and a walk-in closet for her and her husband to share.
The client's son owns over 20 pairs of Nike Foamposite sneakers, so we built him a large shoe shelf to store his prized collection.
Part of our customization process is to count each piece of a wardrobe --- that way it's tailored to each user's personal style.
4.) Bedroom Closet in West Milford, NJ.
Kaitlin in West Milford, NJ had a spare room that she wanted to transform into another closet. The only thing was, because of radiators, she needed an expert to determine how high off the ground the shelving needed to be.
That's where we came in.
Our team put in white cabinetry and were more than happy to help every step of the way.
5.) Collapsed Closet to Walk-In Dream in Riverdale, NJ.
Christina in Riverdale, NJ came home from work one day to find her old closet cabinetry had collapsed and strewn her clothes all over the floor.
Our team came out to give her a strong and durable system that will hold up for years to come. Her new closet with long hanging cabinetry can handle her many pairs of high heels and her husband's suits and ties.
We also had a great amount of support from their dog, Jax.
Room transformation is our favorite part of the installation process. It's always great to see a client's reaction when their new space comes together the way it should be.
Thank you to everyone who helped share their stories with us this past year. We look forward to what 2020 will bring.
Did you have a recent project with us? We always love hearing back from our clients after an installation. Share yours at info@closetbutler.com so you can be featured next.