We recently had the pleasure of working with a wonderful couple in Woodland Park, NJ to makeover their existing home office. They're both working professionals and their previous home office furtinure wasn't able to store all of their office-related belongings.
We needed to create new built-in furtniture that would be used as storage, desk space, seating by the window, and more and more storage.
The space
The room was already an ideal size since it's a designated den but it needed more closed-off storage (both hidden and seen) and to be more functional.
Our clients work from home so we needed adequate filing cabinets and drawers for a lot of paperwork. One of them is in the healthcare field so she's required to hold onto the last 8 years of documents related to her cases in the chance that they are required as a reference.
Their current desk set up was simply too small to be functional. It was a bit dated and based on the images below, there clearly wasn't enough storage to hide the paperwork. The area was well organized but cramped and in dire need for more shelf and cabinet space to file everything away.
Before photos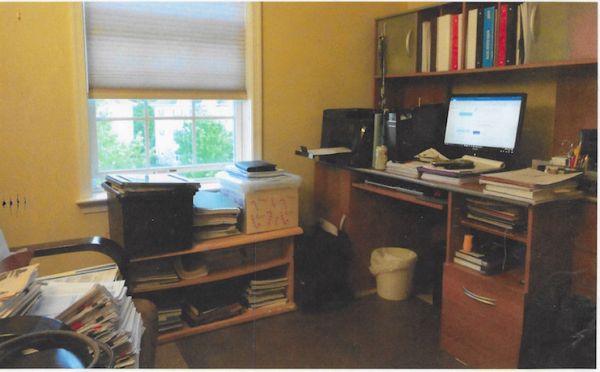 After photos
The process
Our client came into our showroom for a consultation and to view options. We had a few meetings throughout the process to discuss the needs, design, 3D Model, and material options. We pin-pointed the design that we wanted along with the need for creative hardware choices - which our clients picked out from a local Richeleiu.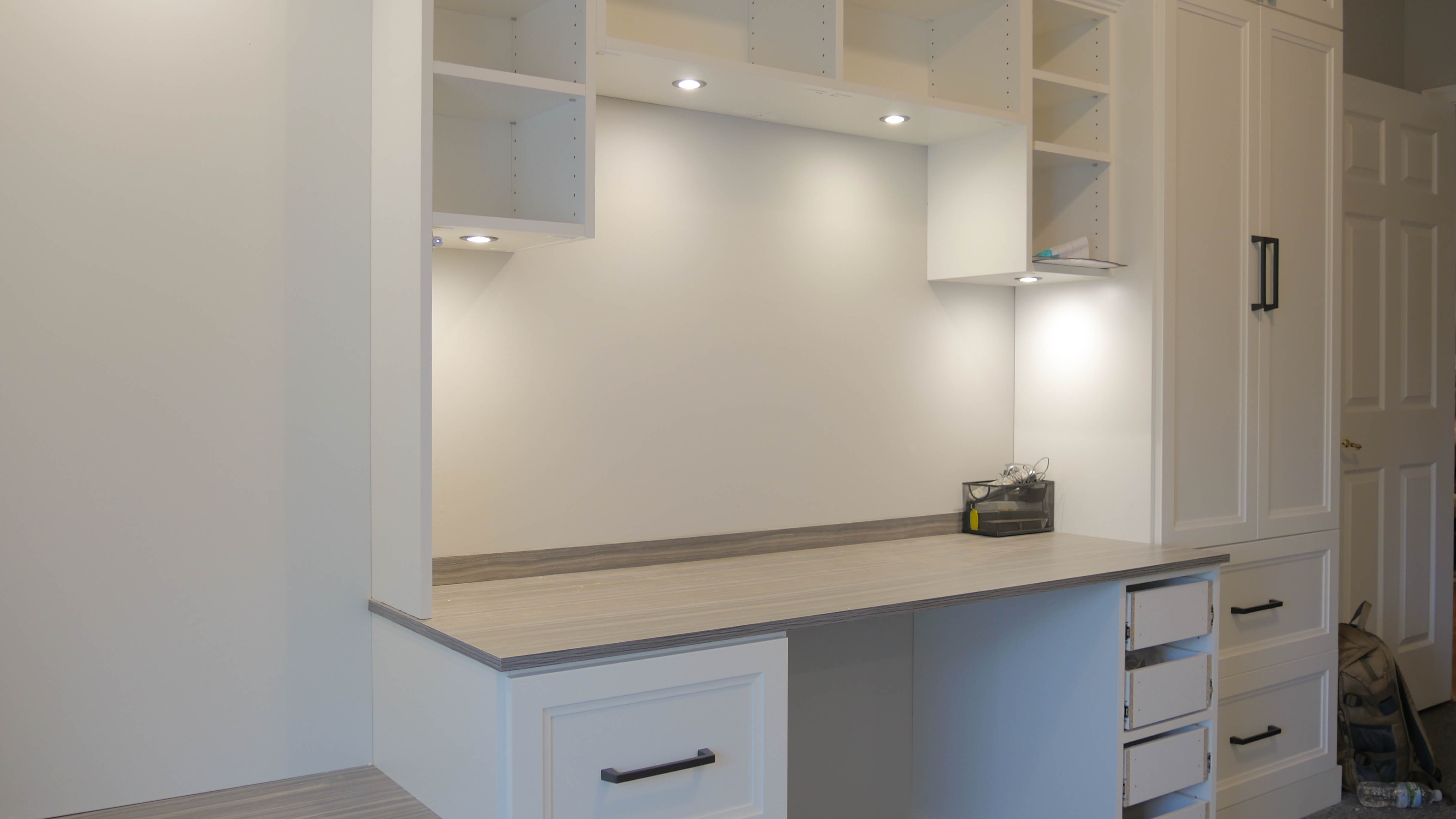 A mid-construction photo
Built in desks & storage
One of the most important aspects of this install is the built in storage that's behind all cabinet doors and drawers. We needed plenty of functional spaces for both.
We integrated a lot of filing cabinet storage so that the most important documents can be stored near the desks while others are more out of reach yet still easily accessed.
Let's talk lighting
We went with both LED strips and LED puck lighting by Hafele to get the most out of the space. The result was a perfectly bright area to work in.
Pictured Above ; Puck/circular LED lighting
Pictured Below: LED lighting strips under cabinets with motion sensor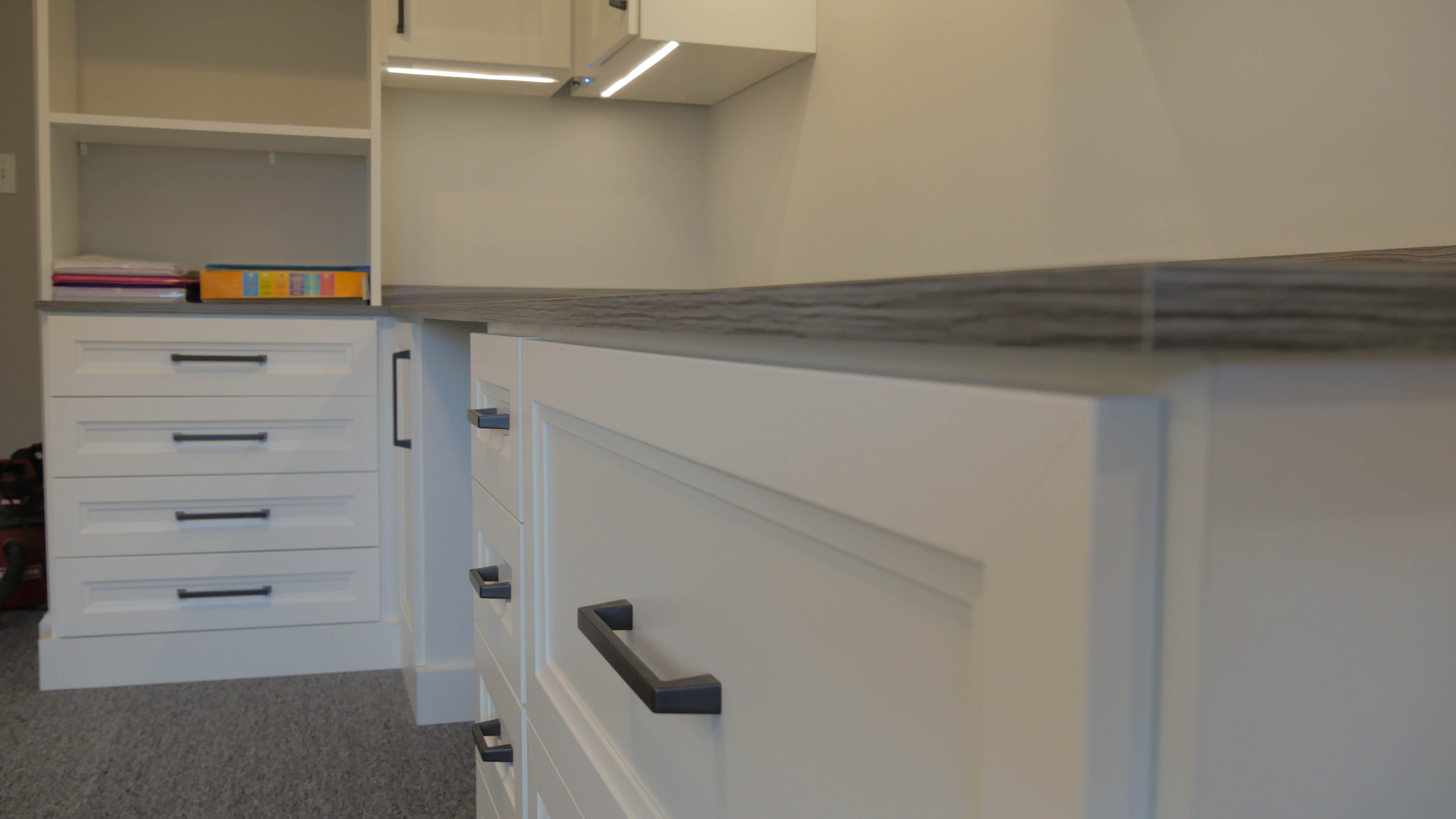 Our clients were so happy with their new home office. It was a great experience for us, a pleasure to work with such wonderful people, and we're glad to see how this built in office creation came together in the end.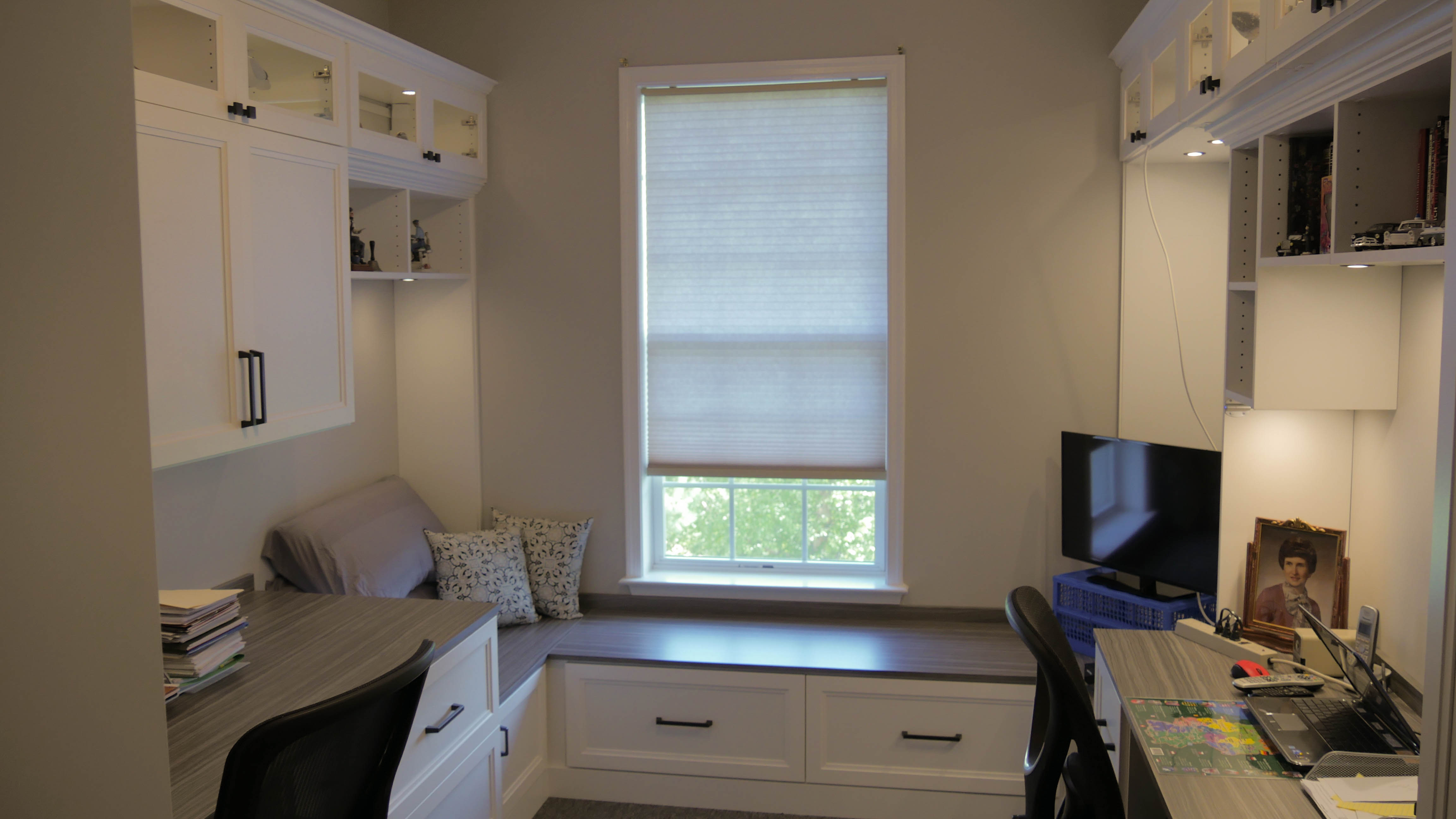 Above: A picture from the doorway entrance
Below: A view from the bench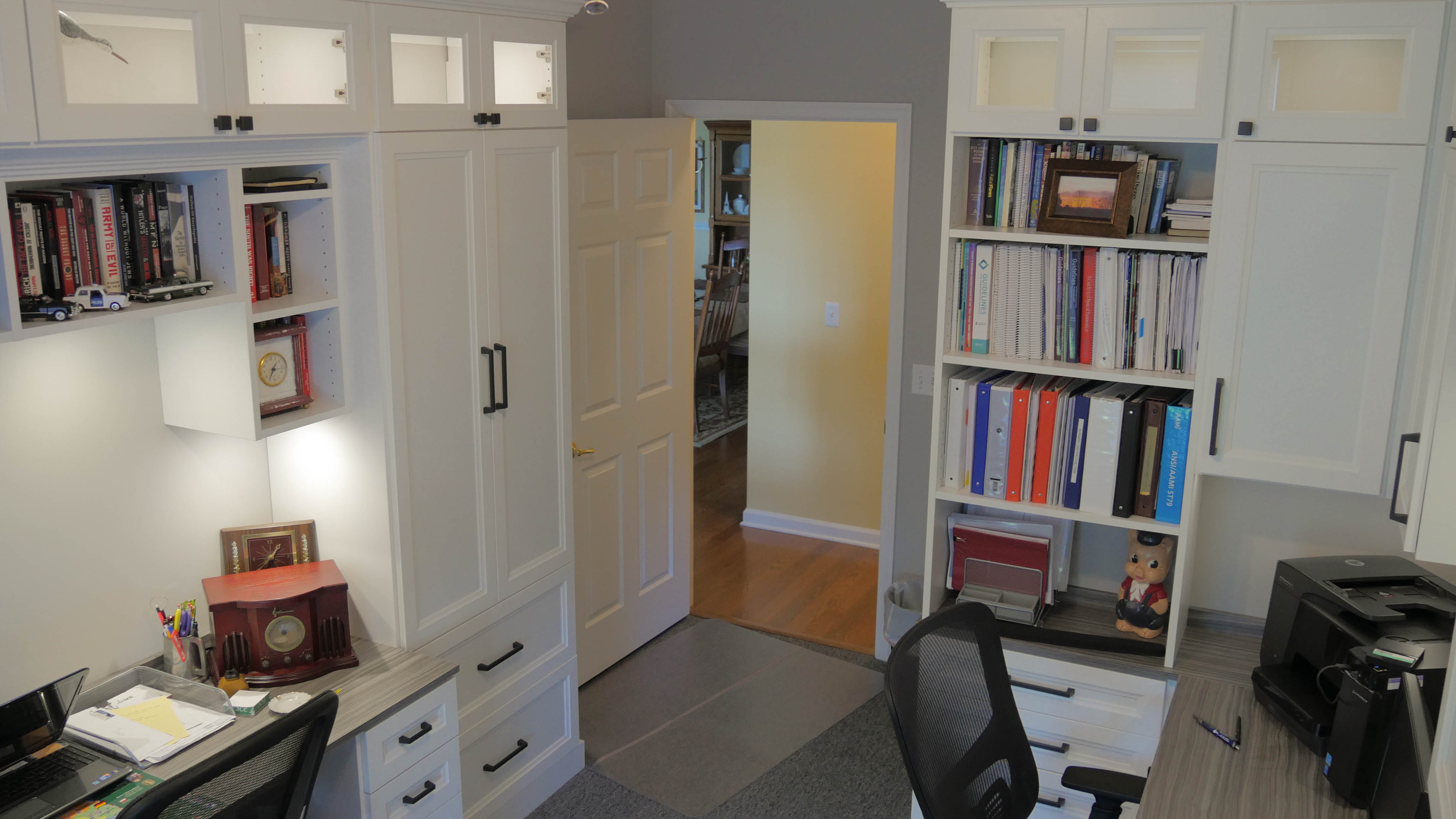 If you're debating adding a home office to your home, keep in mind that it would be a great idea to convert a small bedroom to get a similar result. However, if you don't have the extra room, built-in furniture can be created in any living space, either in an alcove or a full wall to create a feature office.
A light & bright office can create the highly functional environment you need to be inspired to get to work and stay organized.