The topic of different closet types comes up often so we thought it would be worth it to bring up here on the blog. A lot of people simply haven't heard the words "reach-in closets" so it's not really a concept that they think about when we ask what type of closet they're planning on renovating.

Walk-Ins: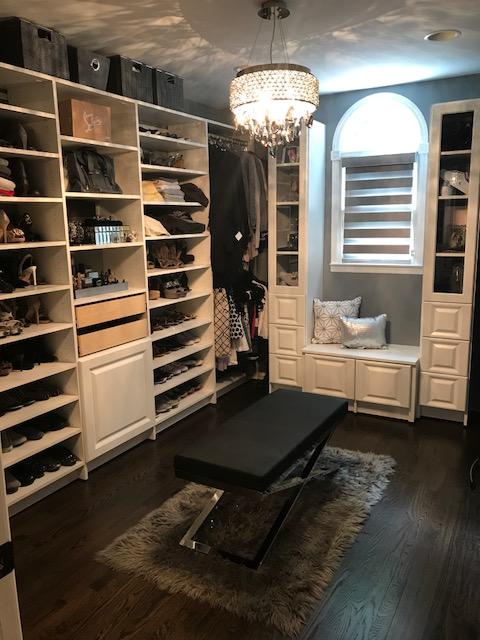 Walk-In Closets are additional rooms with enough space on the sides/walls to have a clear path for walking or standing that isn't utilized for shelving, show walls, cabinets, drawers, or clothing rods.
Reach-Ins:
Reach-In Closets are the type of closet that you can reach your hands into. You're less likely to be able to physically step into a reach-in but that doesn't mean they can't be just as functional as a walk-in. Reach-in closets for bedrooms can feature shoe walls, cubbies, sliding pant racks, and valet rods just like walk in closets.
Common types of Reach-In Closets:
Pantry
Hallway storage
Foyer
Laundry / Linens
Common types of Walk-In Closets:
Master Suite
Bedrooms
Large Pantry
Utility/Storage
Regardless of your space, we can help you figure out the most functional way to organize and create the functional storage space your home needs.