Your home office should go way beyond official business purposes. So maximize your workspace and streamline productivity with custom furniture. Here are some tips to design your personal and professional space in the comfort of your home.
1. Allow for natural light and a view.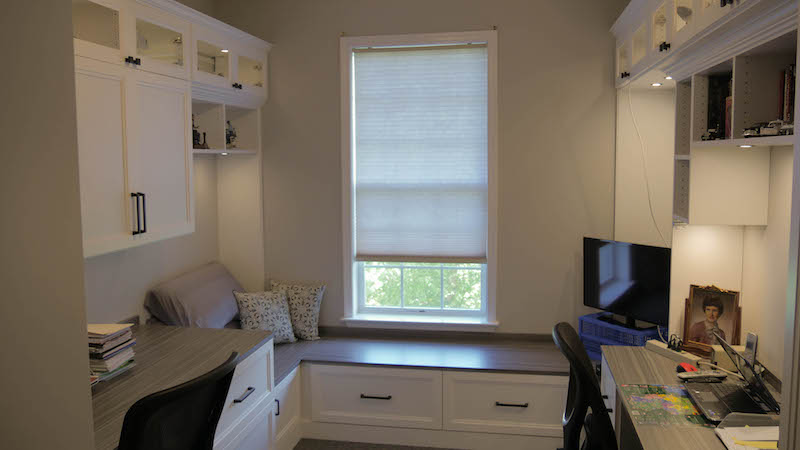 Make some room for some sunlight.
Working in an office means looking at a computer screen for long periods of time which can be straining on the eyes. And artificial light doesn't really help with this at all. When creating a workspace at home, make sure there's a window to provide some natural light. This will make working a lot more comfortable (and aesthetically pleasing with an outside view.)
2. Plan your storage necessities.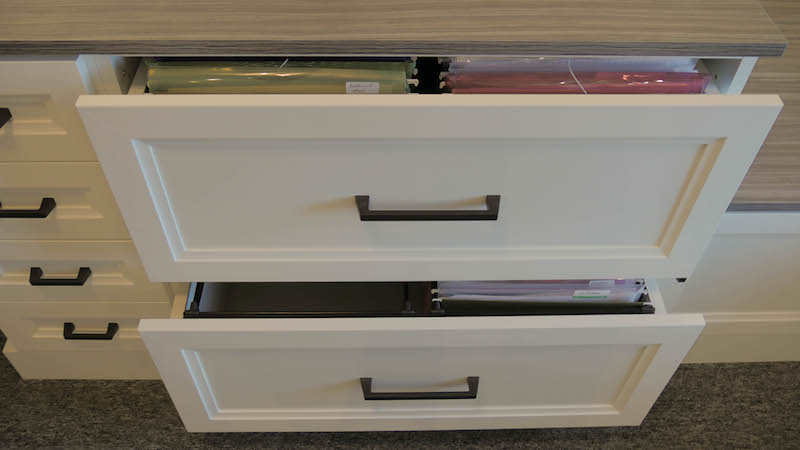 To cabinet, or not to cabinet? That is the question.
Does your work require tons of paper and files? Or do you store most of it digitally? These are important things to keep in mind when designing a home office because the amount of storage furniture will vary based on what's required for your needs. If you plan on not needing many drawers, you can maximize your desk space for more room for technology. Keep in mind that this space can go beyond professional work, and be used for bills and personal documents as well.
3. Combine comfort and function.
Who says work can't be relaxing too?
A home office should be a focused setting, but it should encourage comfort as well. Taking a break from work is always necessary, so include a lounging area to rest while you're in-between tasks. This will make your space more productive and more personable. The key is to strike the right balance for a functional workspace in your home.
4. Add some homey touches.
Sprinkle some of your own design taste.
A work space at home should be a source of inspiration and not some boring environment. You have the flexibility to design the interior as you please. So go ahead and add some decorations or family photos to create a lively area. Displaying personal items and mementos could help drive your motivation and creativity.
5. Use your vertical space.
Take advantage of "dead space" in your home office.
Need a lot of storage options but don't have the room for it? Use the ceiling. This area typically goes totally unnoticed as a storage option. But freeing up the floor from cabinets and drawers will drastically expand your work space (especially if you're in a smaller room.) Here's more info about how to use your "dead" storage space.
Looking to build yourself a home office space in New Jersey with custom drawers and cabinets? You've come to the right place.
We'll work with you to build and install furniture specially tailored to for your space and your needs. Our stylish built-in storage options can help you stay at the top of your performance. So what are you waiting for? Enhance your home office with custom closet solutions at Closet Butler.
Thanks for reading.