Planning on adding a new pantry to your kitchen? Here are some tips to help create an organized and functional space for your food items, spices, cleaning supplies, and anything else.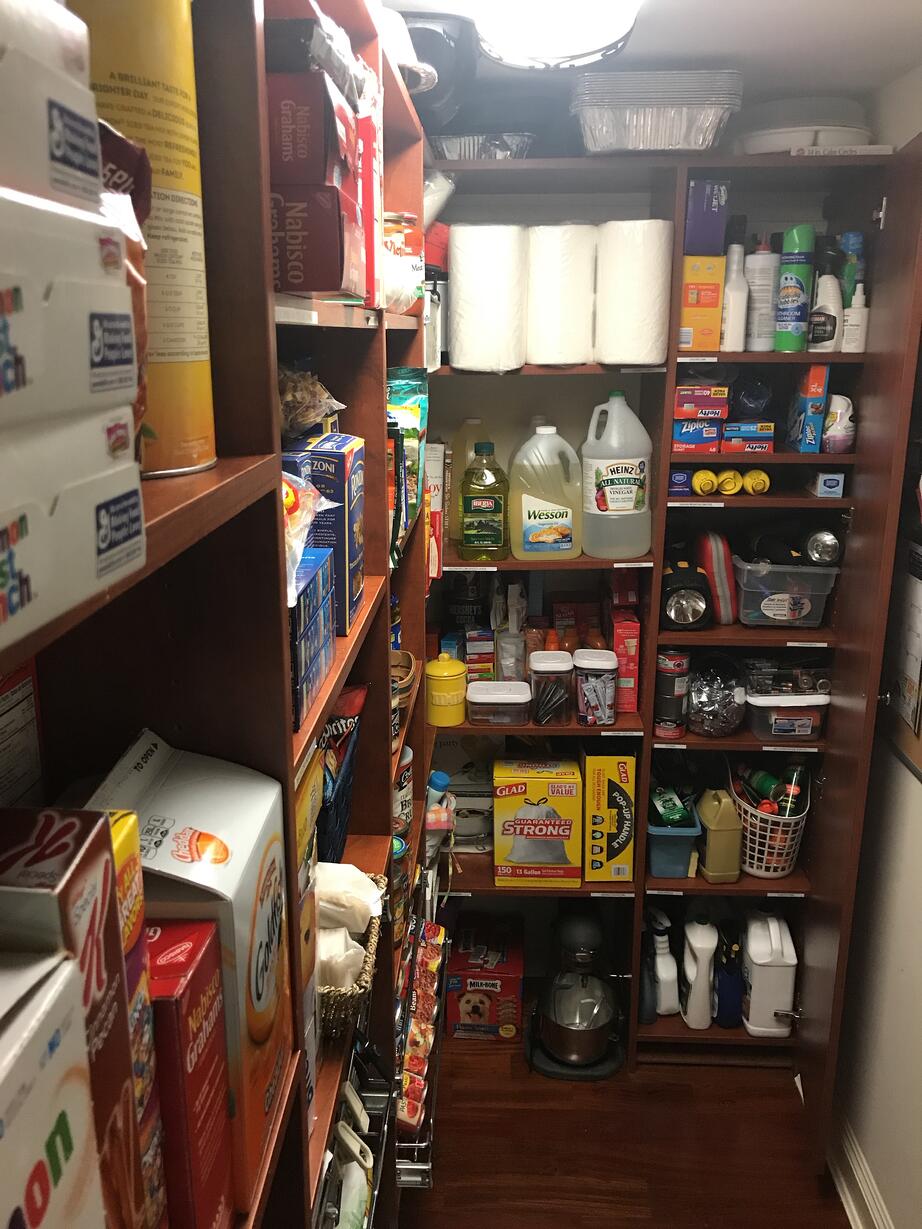 Plan For You:
Your pantry is just as personal a place as your bedroom closet. Take stock of the items you have and what you want to fit into your pantry. Envision the finished product. Remind yourself of the space you're working with and think about what you might want to do with it.
Do you have cleaning supplies to store? Do you have a lot of canned food items or more boxed items? No one knows what you need to store better than you do.
Having a plan ahead of time will ensure that there's a home for everything and that no space is wasted in your new pantry.
Choose Storage Options:
There are countless options when it comes to storage in a pantry. For one, shelving can make or break your pantry's space. We recommend deep shelving for bulky items like large cereal boxes or cases of water. Shallow shelving is better for your everyday food items that you don't want hidden behind other things.
Proper shelving will give every item in your pantry its own proper place. Not only will this small design factor help you stay organized, but it will prevent food from disappearing into the back of the pantry left to expire. That's right, impeccable organization will save you money on your grocery budget.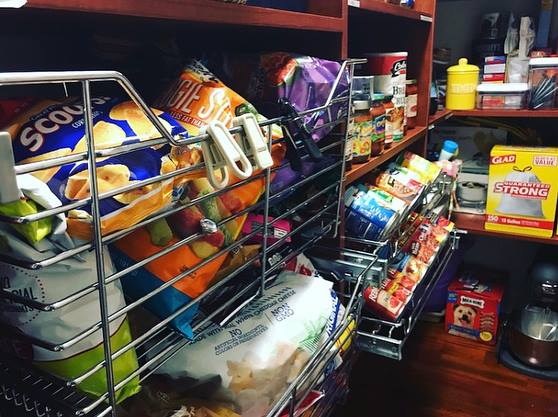 You can also choose from several pantry accessories, all of which will make organizing your food much easier. Something as simple as a spice rack or a pullout basket can transform your pantry. A basket, for example, can keep your pantry looking organized, while still giving your family easy access to all of their favorite snacks.
Personalizing your pantry to fit your needs is the best way to keep it organized. Creating a space where each and every food item has a place is the first step to a happy kitchen and even happier family at mealtimes.
---
Here are some quick tips to help keep your pantry organized once it is designed, created and ready for everyday use:
Divide and create categories. Cereal goes with cereal, pasta with pasta, baking items with baking items. You see where we're going with this!
Use the space you have. Wherever there's room, fill it with something. By utilizing all the space in the pantry, you'll be less likely to put something back in the wrong spot...because it simply won't fit!
Go clear. Clear plastic and glass jars, bins and containers are very helpful in a pantry. Not only will it look super organized, but you'll also be able to see what each item is very clearly.
Label, label, label! This method can be your best friend if you take advantage of it correctly. Anything you think can be labeled should be labeled! After all, it would be very unfortunate to accidentally add 2 cups of salt to your cookie mix instead of sugar.
Ready to start designing your dream pantry?
Closet Butler is your source for custom pantries and custom closets in NJ.