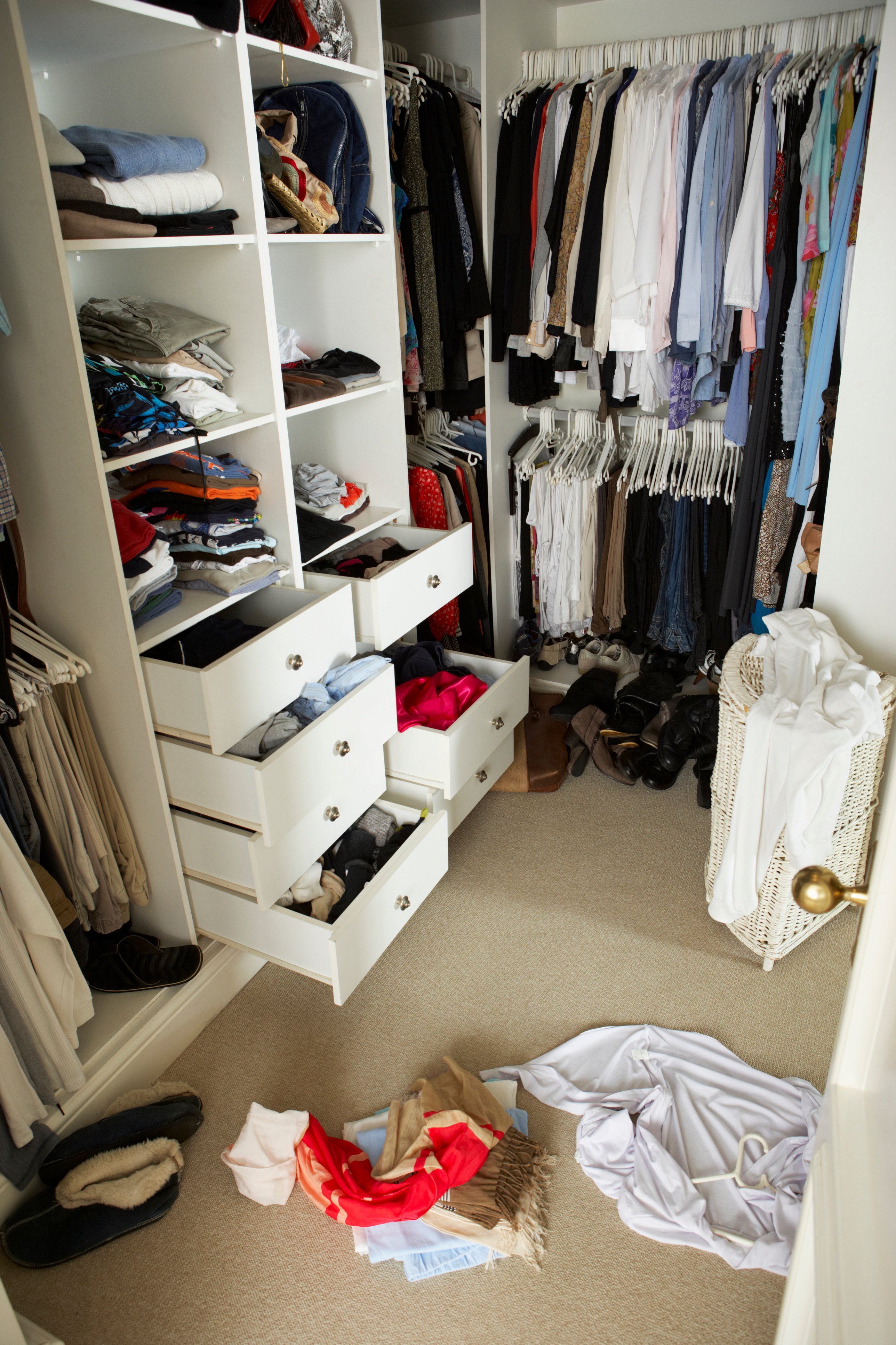 Don't we all wish our lives were just a bit less cluttered?
Next time you find yourself looking for a weekend organizational project, consider your closet. Getting it fully organized might make your life much easier than you realize. Here are five expert pro-tips to keep your closet life lean, mean, and ready to go to work for you.
1.) Keep a jar or two around.
Having a small container in your closet for storing wardrobe supplies like a needle & thread, small scissors, and extra buttons will help with any last minute issues you may have with your clothes. This eliminates overstuffing and frantically searching the dreaded junk drawer.
2.) Solve your shoe storage situation.
There are several different ways you can manage your footwear. The most important thing is to pick one and stick to it. This should allow you to reclaim a lot of space.
Some organizers recommend getting your shoes out of your closet altogether and instead using old wine boxes under the bed and placing your shoes into the bottle slots.
Other solutions include door-mounted shoe organizers and built-in shelving.
Our main suggestion is to get your shoes off of the floor. This will help you stay organized and make your space a lot easier to clean, too.
3.) Behold the power of baskets.
If your closet has small deep shelves, baskets can fit in nicely to keep smaller items easily accessible. They'll also give your closet a cleaner appearance and they come in a variety of shapes and sizes.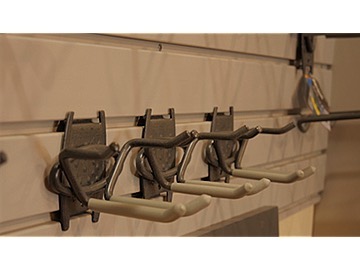 4.) Lift up your luggage.
Bulky suitcases take up tons of space. You don't want to just stack them in a pile occupying valuable real estate. Using sturdy hooks, try hanging them on the upper portion of the wall in your closet. They're fairly light and keeping them out of the way frees up a lot of room. This will also help you remember exactly where you left your bags when you're ready for your next giveaway.
5.) Archive your accessories.
Leave your shelving space for your larger belongings. Organize your belts, ties, scarves and other accessories together. Roll them and hang them on hooks or use drawers with organizers.
That concludes our five quick closet tips. Want to talk to our expert interior designers and closet builders to see how you can transform your home?
Schedule a free consultation with us today.
Thank you for reading.