What is "dead" storage space? It's space in your home that typically goes unnoticed as an option to use for storage. You'll often find dead storage space in rooms with unique shapes, bedroom corners, and upper-level areas.
But if you take advantage of your dead space for storage you can free up so much room to enjoy in the rest of your home. So eliminate the clutter and create a more open room with these five storage solutions.
1. Accent the shape of the room.
Curved cabinets go along the corners.
When placing furniture, considering the shape of the room is key. One of the most commonly overlooked areas are the corners of a room. When it comes to cabinetry, most times the cabinets go against the corners. This can create dead space when the corners touch creating an in-between space which cuts off some of the room's capacity. So go with curved cabinets to make the most of every last inch.
2. Use upper-level storage.
Going vertical is always an option.
The upper level areas of a room usually goes unnoticed because it's out of reach. This space can be convenient option when it comes to seasonal clothing and special belongings so the ground-level storage can be used for more frequently used items.
3. Choose open shelves.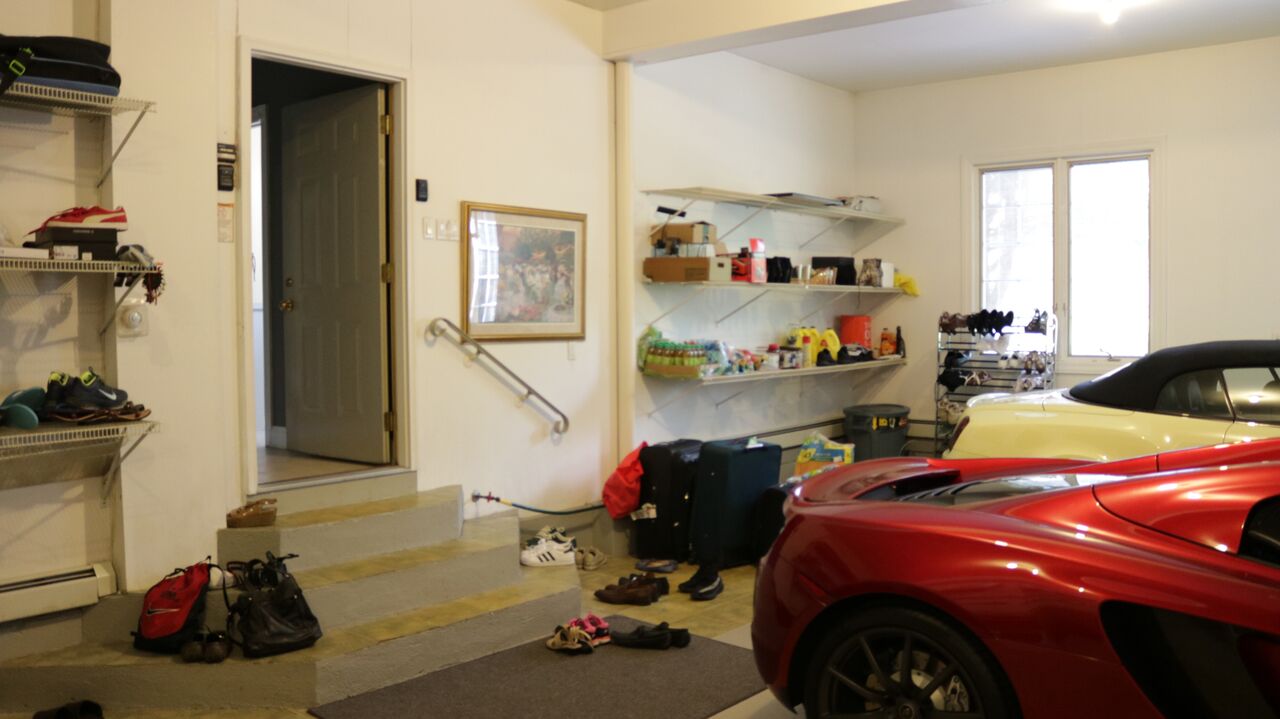 Easily accessible without the mess.
Your garage is an entryway to your home and because of all that foot traffic, it can easily become cluttered. By mounting open-shelves onto the walls, you can create another storage option for tools and outdoor belongings, and also free up more room for parking.
Another benefit of open shelving is that it doesn't take up as much room as closed furniture which allows for more space and function.
4. Create space within "dead space".
Double the amount of storage.
Reach-in closets are a great spot to add more shelving while creating more living space. Instead of a singular clothing rack, this cabinet system adds more organization and multiple storage options without taking up any extra room.
5. Don't forget the smaller areas.
Maximize your small space.
From jewelry, watches, and eyewear, this design option organizes all your accessories to prevent them from getting mixed together. Utilize the small space by keeping all your rings and smaller pieces of your wardrobe organized with this drawer system. For more information on how to store items within a small space, check out our blog article here.
With these tips, your home can feel more open and functioning when you eliminate "dead" space.