If you're looking for closet ideas to implement in your next closet redesign, look no further!
There are 3 incredibly functional aspects of closet upgrades that have now become "needs" rather than "wants" when we're designing closets for our clients homes.
1. Outlets
Outlets, outlets, outlets! More of them and in more places. Outlets make a huge difference in closets, especially if you have multiple devices that need to be charged. Set aside a tech drawer in your closet to house and charge your essentials.
Don't miss out on USB outlets. These are becoming more and more popular and we recommend everyone install them in multiple rooms around their home.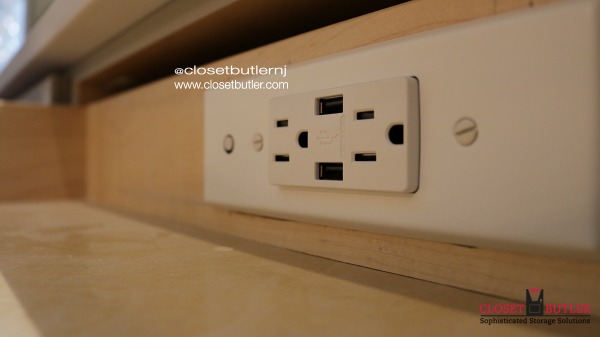 2. LED Lighting
Have you ever gotten dressed in the morning thinking you were wearing two matching black's or brown, only to realize you're a few noticable tones off once you're outside in the natural light? Sounds awful but honestly we can't relate because we know the value of LED lighting in our installs.
3. Fold-away Ironing Board
Wrinkles are inevitable but can be easily managed when you have the right set up. Keep the ironing board and iron handy in your closet, where it should be! If you've added an outlet already nearby, there's no reason why any wrinkles need to cramp your style today.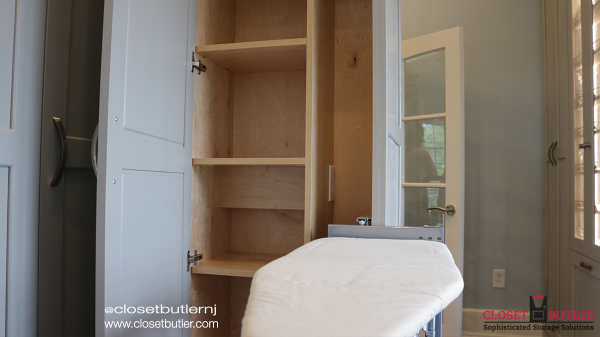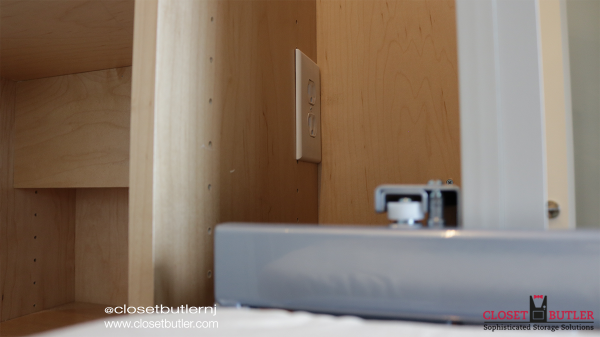 We would love to hear your thoughts on closet upgrades that you think are absolutely necessary in your home. Find more tips and tricks in our free ebook download below.