Having ample storage room doesn't have to be reserved for people with huge houses and rooms upon rooms of space for shoes, clothes, coats, and other items. It's possible in any size home, apartment, or business.
Below we've compiled a list of ten nifty ways you can optimize your storage space and get the most out of your closets (and your space) this new year.
1.) Use multi-purpose tie hangers.
Credit: Melissa Ivey Wetherbee
Use a tie hanger for tank tops or dresses to keep them flat and against the wall. If you're using this hanger for ties, push it against the wall so the ties can drop down without being in the way.
2.) Organize shoes under the bed.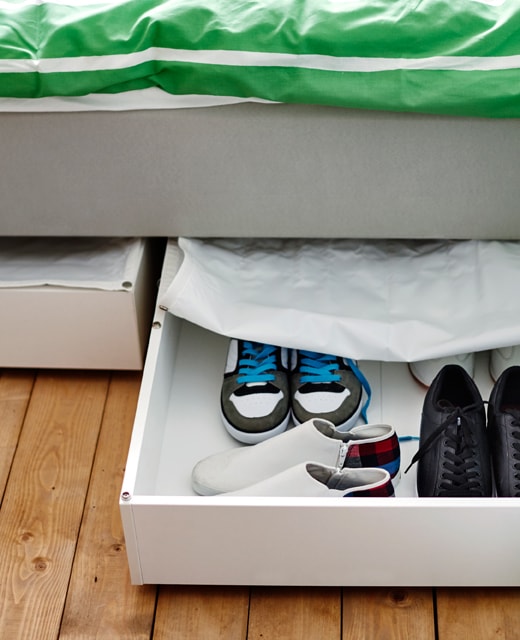 Credit: Sabrina's Organizing
Put shoes on a flat surface and slide them in and out from under your bed, clearing up some floor space in your closet.
3.) Go vertical with hanger rods.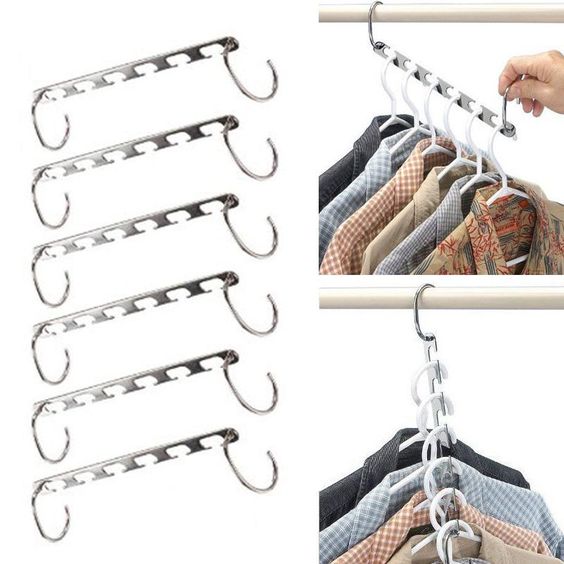 Credit: Overstock
Staggering hanger rods in your closet allows you to fit more clothing than if one bar is going straight across.
4.) Don't forget to use the space behind the doors.
Credit: Org Junkie
The back of a closet door is a great place to hang scarves, hats, gloves, ties or anything else with a dowel or towel rod that you can install yourself.
5.) If you need to, get crafty.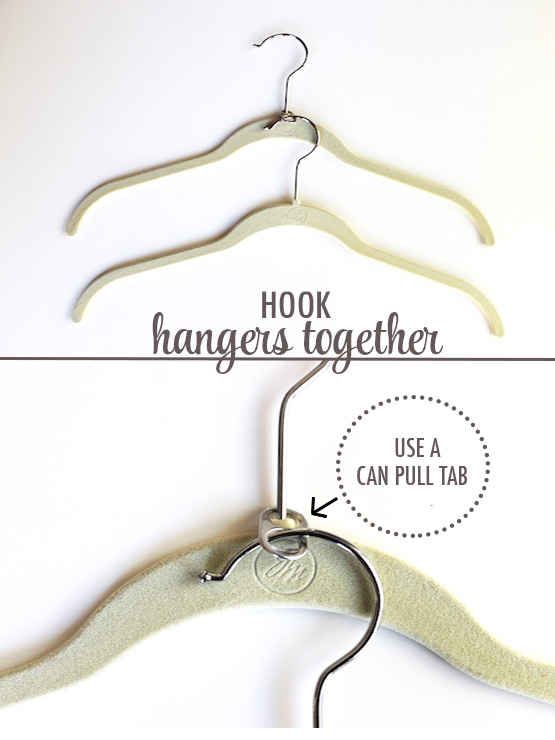 Credit: Thrifty Fun
Using soda can tabs or a small length of chain, you can hang shirts in one spot going down, rather than simply arranging them one-by-one on the closet rod. This will give you more space and easier access to what you're looking for.
6.) Invest in a wall bed.
Credit: Live Simply by Ann
Lofting a bed or investing in a Murphy bed can free up floor space for storage of loose items.
7.) Don't underestimate vacuum sealed bags.

Credit: hayneedle
Vacuum-seal seasonal clothes in a trunk or chest so that you can avoid having to move around these items for several months while they are not in use. Vacuum sealing the clothes can give you nearly double the room.
8.) Put frequently-used items at eye level.
Putting well-used items at eye-level will spare you the stress of misplacing something.
9.) Add closet organizer lights.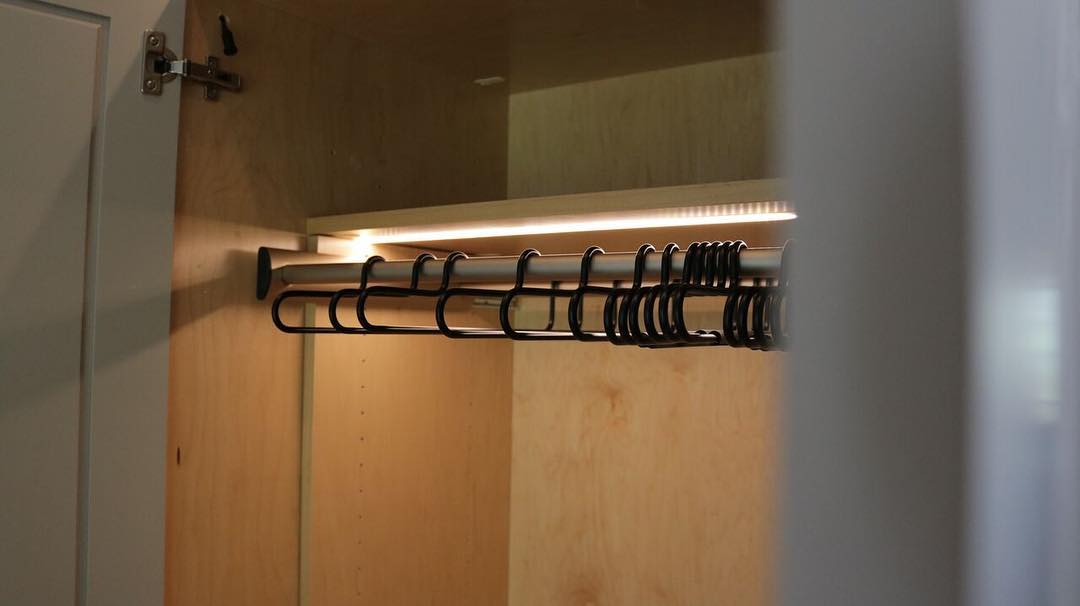 This will not only help you locate desired items, but also make your closet appear larger. Conventional lighting is one of the more popular systems that have been installed in closets in the past; however, this type of lighting can be very hazardous when installed in a small space. Consider using LED, or light-emitting diode lights, which are a safer and affordable alternative to conventional lighting.
10.) Consider custom closets.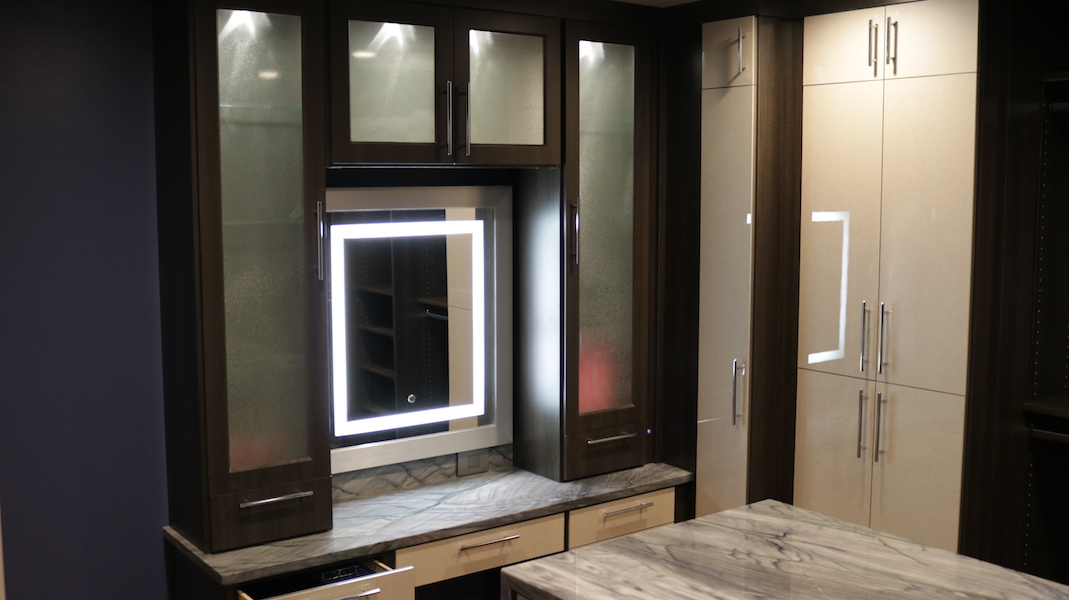 Look into custom closets and consult an expert who can assist you in making the most out of your space. Interior designers and custom installers can help make your storage dream a reality.