Do you prefer a visually appealing pantry or a functional one? Why not both?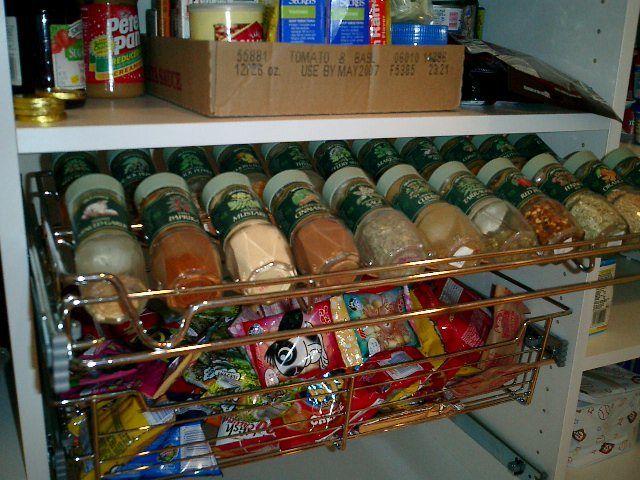 In 2015, Khloe Kardashian sparked a pantry organizing movement across America and Pinterest went wild. She showed off her impeccably organized pantry and kitchen to followers and we were all impressed. This quickly motivated many to rethink their own pantry organization situation and to re-do it the Khloe way.
Watch Khloe's video below:
The main issue that many people have with her "KHLO-C-D" meticulously organized pantry is that in the long run, it's difficult to maintain. You'll invest a lot of time and money upfront to organize it but it won't look great for long after daily use. After a few weeks, it becomes a dysfunctional mess and you may realize that some of the items you had bought those expensive glass or acrylic bins for are actually not going to be used and will expire soon. So what's better? A beautiful pantry or a functional one?
At Closet Butler, we prefer to install sliding racks and baskets in our pantries. Adding basket liners really helps to conceal unsightly packaging and to create a color scheme that is functional & still visually appealing.
View this post on Instagram
When it comes to pantry organization, what works best for you? Comment below!
If you're looking for more pantry inspiration, don't miss out on this clean out Khloe's sister, Kourtney Kardashian (another well known pantry organizer), did in her home with Larsa Pippen.
We love a fully stocked pantry!

Related topics:
3 Functional Closet Upgrades That Add Value
10 Hacks to Get the Most out of Your Laundry Room
Why it's Crucial to Buy Closet Materials from a Reputable Manufacturer